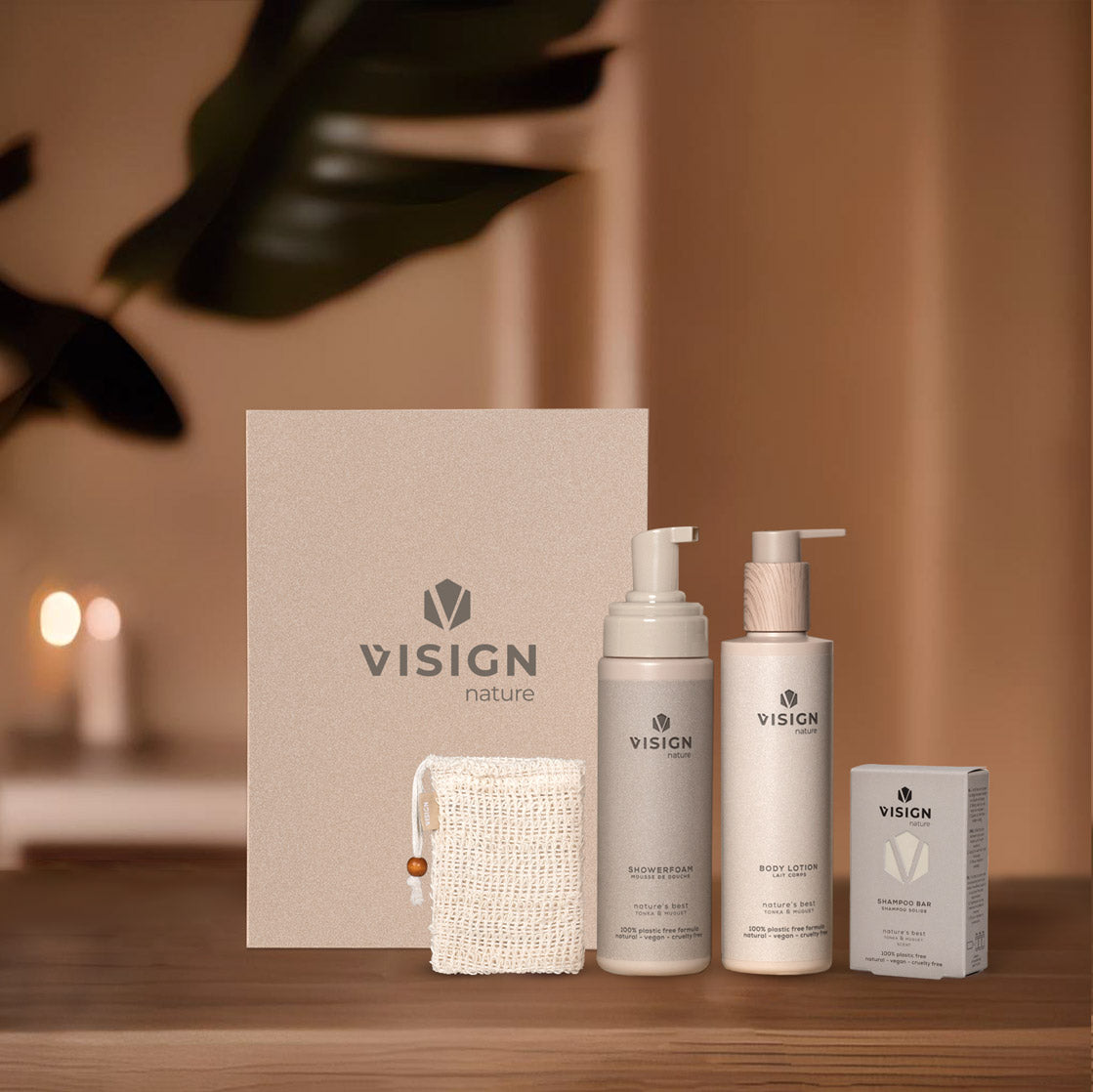 Gift Box Shower Foam + Body Lotion + Shampoo Bar + Solid Bar Bag | Nature's Best
Surround yourself with love or give love as a gift with this exclusive gift set. This gift box contains our shower foam, body lotion, shampoo bar and solid bar bag.

Our durable gift boxes can be reused as storage boxes - perfect for storing memories, photos or other items.
Shower Foam
Indulge yourself with a shower session with our Shower Foam. A little foam goes a long way. The rich foam cleanses your skin and also feels wonderfully soft. The creamy Shower Foam in your favorite fragrance will get your day off to a good start!

Body Lotion
Nourish your skin with our nourishing bodylotion. The beautifully light texture ensures that the lotion absorbs quickly. Our formula includes shea butter and glycerin that nourishes, moisturizes and permanently protects your skin from dryness.

Shampoo Bar
Good for your hair and good for the planet. With our natural and nourishing Shampoo Bar, you can wash your hair in a sustainable way. After use, store the bar easily and hygienically in your shower with our solid bar bag. Suitable for all hairtypes.

Solid Bar Bag
Meet our Solid Bar Bag, the perfect solution for storing all your solid bar products. This bag is not only durable, but also designed to keep your solid products safe and protected. Place the Solid Bar inside and you can even use the pouch to exfoliate your skin. Moreover, the bag is compact and easy to carry, making it ideal for travelling or using on the go.