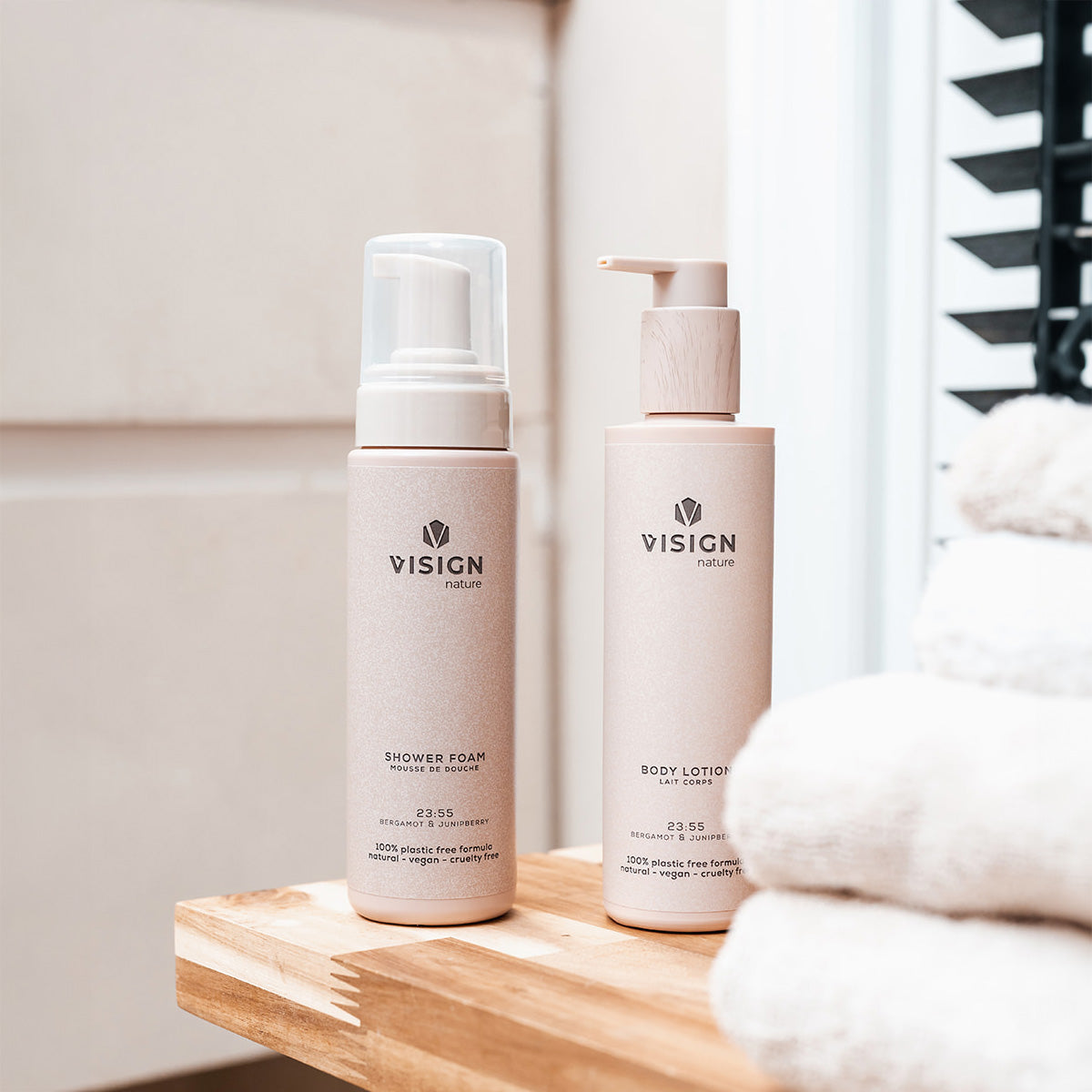 Gift Box Shower Foam + Body Lotion | 23:55
Surround yourself with love or give love as a gift with this exclusive gift set. This gift box contains our shower foam and body lotion.

Our durable gift boxes can be reused as storage boxes - perfect for storing memories, photos or other items.

Shower Foam
Indulge yourself with a shower session with our Shower Foam. A little foam goes a long way. The rich foam cleanses your skin and also feels wonderfully soft. The creamy Shower Foam in your favorite fragrance will get your day off to a good start!

Body Lotion
Nourish your skin with our nourishing bodylotion. The beautifully light texture ensures that the lotion absorbs quickly. Our formula includes shea butter and glycerin that nourishes, moisturizes and permanently protects your skin from dryness.